(

disemporium
Oct. 18th, 2013
08:15 pm
)

Ok, so this is an update of something which those of you who follow my story or LJ will have seen before. A couple of years ago, I had a go at creating a fire surround for my Victorian kitchens. It was the first object I created from scratch, and while I was very proud with how it turned out, it didn't quite meet my standards for sharing my content. The mantle was fine, but the walls didn't quite do what I wanted, plus it only had one recolourable subset. Well, whilst I was working on the default foods, I started to think about re-doing this object, so that's what I've done. I completely remade the wall portion of this, mapping it much better than the first version, and I also made it have 2 recolourable subset, the walls and the surround itself.
Included in the archive is the mesh, and several recolours of the walls to match some of the Maxis walls I use the most when decorating my kitchens. I've tried to make it as easy as possible to recolour to match any other walls you may use. Simply extract the wall texture using homecrafter, and paste onto the lefthand side of the wall texture file. As long as the dimensions are 512x256, the standard Maxis size, there's no need to do any scaling.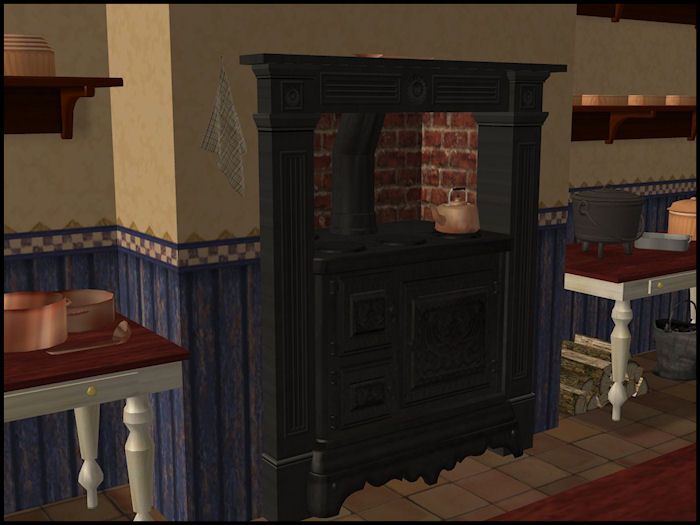 There are also two recolours of the surround itself.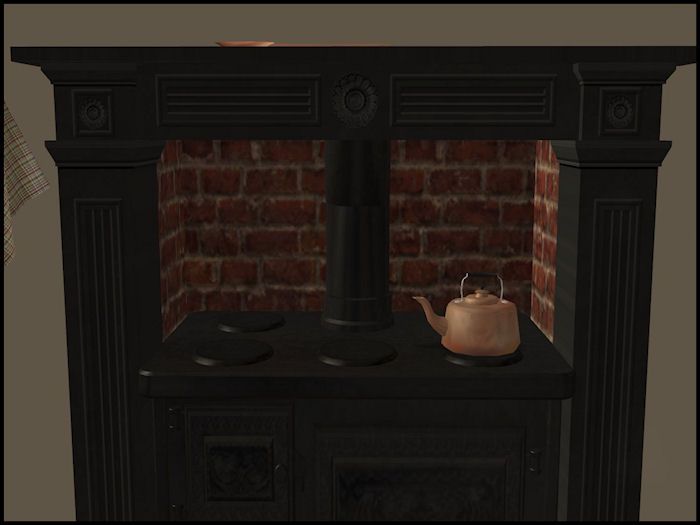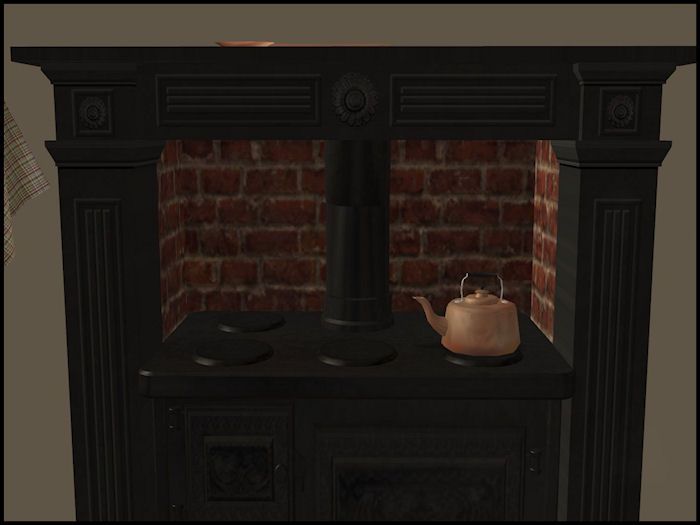 I'm also uploading the texture replacement I did of a Blacky's stove I found years ago. If I went and found the file on Blacky's website again, I could probably make it recolourable and upload just a black lead recolour, but I'm feeling lazy at the moment, and besides, no respectable Victorian woman would ever forgo black leading her range.
As always files are compresorrised, and let me know if you spot any problems.
Downloads:
Stove.
Victorian fire surround.

Credits:
Blacky's for the stove mesh.